Chakra Gift Bags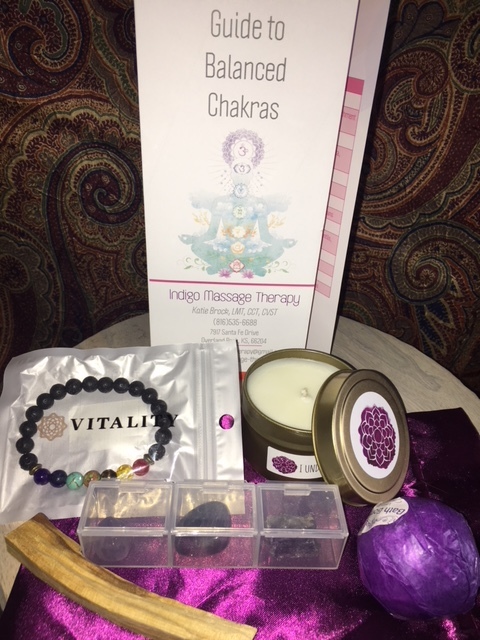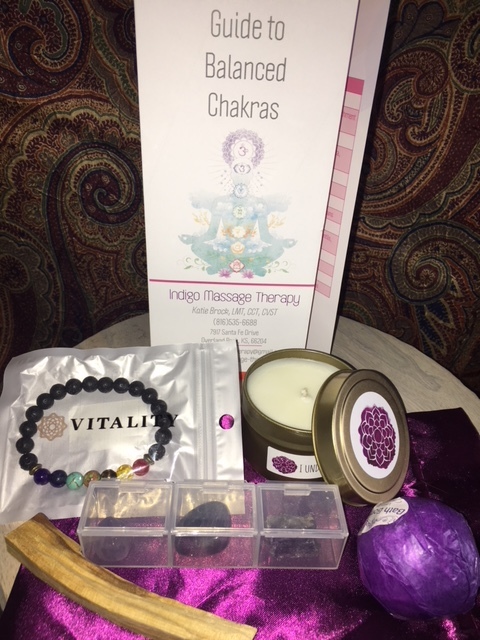 Chakra Gift Bags
If you feel your energy is "off" or blocked, you may have an energetic imbalance that can even manifest physically. Whether you know how to cleanse and balance, or you would like to learn, this Chakra Gift Bag has what you need!
Each bag includes items that are specific to that chakra, including:
*informational pamphlet: Guide to Balance the Chakras
* affirmation candle
*bath bomb
*palo santo smudge stick/incense
* lava stone & chakra stone essential oil diffusing bracelet
*several chakra stones!
Just choose which of the seven chakras you would like to focus on and you will have what you need to bring more balance into your life! *These gift bags pair perfectly with an Energy Balancing Session with Katie, you can even add a gift certificate to your order!
Please note the convenience fee included to each and any purchase made online.